What If You Had a Flexible Income that Could Fund
Your Life Abroad?
You'd Gain the Freedom to Live Where

You Want, Be Your Own Boss, Travel

When the Urge Strikes…
Here's How You Do It…
Dear Reader,
If you—like so many folks—muse about the day you can leave the stress of the rat race behind, grab control of your life, and head off on an adventure abroad…
…then I have good news: That day could be a lot sooner than you think.
Just imagine…
What if you had an income that went with you—or if you could, with confidence, create one in a community you love overseas—would that give you the flexibility (and the cushion) you need to just go?
You could have a beach house right on the sand… maybe work a few hours in the mornings and take every afternoon off to relax, swim, snorkel, fish…
Or perhaps you'd like to live up in a highland town where the air is cooler… or in a big, cosmopolitan city where you could enjoy the hustle and bustle…
You might open a café… or a shop… or have a portable business that could pay you to earn from home… so you could make your own hours, be your own boss…
In our very global world today… you have many more income options than you may realize. It's just that from your vantage point at home… it can be hard to spot them.
After all, the news we hear from around the world is hopelessly one-sided. Reporters don't go around pointing out amazing opportunities for entrepreneurs. They spot tragedy, instead. It's no wonder so many folks feel trapped at home.
But you shouldn't. Because the truth of the matter is: There are lots of ways you can embrace the flexibility of an income that'll go with you anywhere in the world you want to be.
So if you want to go rent a place in Paris a few weeks or months a year… or if you want to live at the beach in Panama, you can.
And you could get paid… only instead of being lashed to a cubicle and answerable to a boss… you'd keep control of your own income and your schedule.
And I'm not just talking about "portable" careers here.
The Freedom to Earn…
Doing Something You Enjoy
I'm talking about ways and places you could embrace opportunity on the ground in all kinds of communities…
It could be anything from a big-city bagel shop to a country B&B or a coffee house, an art gallery, a book store…
You know, at home the start-up costs, taxes, and stiff competition can create a prohibitive hurdle for would-be business owners.
Just the cost of health insurance alone can be enough to keep a person enduring a commute and punching a time clock, working for somebody else…
Yet overseas, such obstacles can be fewer.
As one successful expat entrepreneur put it, "In the U.S., you cannot do what I have done… you'd have too much debt to worry about."
But in places where the cost of living is lower and opportunities abound, it's less expensive to start and maintain a business. And because your costs are so much lower, you don't have to be lashed to "work" the way so many small business owners are at home.
You can enjoy the freedom to earn, doing something you enjoy… without the frenetic, life-consuming pace a business back home so often demands.
Plus you're at an advantage overseas in another way as well. You can see gaps in the marketplace. What I mean is: When you're abroad, you notice things that are "missing," and you're uniquely qualified to help provide them.
From box-and-ship services to self-storage units to bagel shops… so many expats say: I just fell into my business. I got here, I noticed there wasn't any fill-in-the-blank, and so I figured I could provide it.
And they do. I'd like to help you pinpoint those market gaps, too…
You Have Great Options From "Portable"
Careers to Bricks-and-Mortar Businesses
My name is Jackie Flynn, Publisher of International Living. For more than three decades now, my team has been laser-focused on the ways you can capitalize on opportunity overseas… opportunity for retirement, travel, investment, better living… and incomes abroad, too…
If you like the idea of making money overseas, then I think you'll like this resource we've created. It points you to all kinds of income opportunities beyond our borders… shows you how to spot potential (and figure out if it makes sense for you)… and it helps you pinpoint an income you can use to fund an international life…
The truth of the matter is: In the right places abroad, you really can enjoy the freedom to create the life you dream about.
With an income that travels, you could earn $10,000… $20,000… $50,000… even $100,000 a year or more… working from home, anywhere in the world…
Income-producing jobs like this really do exist, and you don't need years of specialized training before they pay. You don't need a particular qualification to get started, and you don't need long experience to make a go of them either.
With the right know-how and connections overseas… you can instantly spot opportunities on the ground… and grab them, with confidence.
So that little dream business you always romanticized about… maybe it's a beach bar or a restaurant… a surf shack or a fishing charter… a yoga studio or a coffee shop… you could, finally, make it your own… in the perfect place for you overseas…
Whether you like the idea of a bricks-and-mortar business… or you'd prefer an income you earn from home, the point is: You could fund your life abroad doing something you enjoy… and get paid to live anywhere your heart desires…
We'd like to show you how…
How you could join the ranks of folks just like you who are already doing it…
Making a Living Overseas…
and Funding the Good Life
Like Kat and Bruce Bennett, for instance, who traded in the rain and the stress of high-tech jobs in Seattle for a relaxed pace—and a business—at the beach in sunny La Paz, Mexico.
"It fulfills what we were in search of; we love the culture here," says Kat. "The people of Mexico are warm and friendly, and their heritage rich and diverse."
Life is much more affordable than it was back in the States—they rent their apartment near the beach for just $300 a month, and that includes everything from off-street parking to water to Internet access (electricity is an additional $10 a month).
"We can have a delicious breakfast at a nice restaurant with an ocean view for about $3.50, which includes coffee, fresh-squeezed juice, two eggs, potatoes, beans, and tortillas," Bruce explains.
The good value is clear… but still, it all costs something, however modest. So how do they fund their life?
By surrounding themselves with something they love: books.
Kat and Bruce own Allende Books, whose customers divide evenly among expats, tourists, and Mexicans eager to learn, improve, or practice their English. Their biggest sellers are field and recreation guides on where to go hiking or cruising in Baja, or how to identify the plants and animals.
Kat reports, "It hasn't been a get-rich-quick scheme, but we make ends meet and enjoy a lifestyle in paradise."
Now the end result may sound good to you… but maybe a bookstore isn't your cup of tea.
Maybe you dream, instead, about your own B&B or inn… well, Colin Brownlee is making a fine go of exactly that in Puerto Viejo, on Costa Rica's Caribbean coast.
He didn't have any experience in the hospitality industry—except for those six months he worked as a bell hop, back when he was 18.
Yet today Colin is in his 50's, and the beachside hotel he built is lushly landscaped, with greenery and blossoms tumbling down to the sand. There's a pool, restaurant and bar… all of it right on a gorgeous coast. He rents out 15 rooms in his inn, and boasts a 95% occupancy rate year-round.
He's living the good life… staying busy, sure… but doing something he always dreamed of doing… and living in paradise while he's at it.
He says, "I'm just not ready to retire. I'm not a do-nothing person," says Colin. "I'm a big believer that you need a purpose in life. And right now my purpose is to give people fabulous vacations."
And what better setting? "What I can't get over is sitting on the beach with a cappuccino… I'm really here," says Colin.
And you could be, too. If he can do it, so can you…
How Would You Like an Income that Travels?
Now, maybe a bricks-and-mortar business isn't your style. If you crave the flexibility and control that a portable income can deliver… you're not the only one…
With an income that travels, you could rent a place in the south of France for a few weeks if you wanted to… or spend the winter on the beach in Belize… or stay six months a year in Ecuador or Nicaragua…
Or you could head out full-time to a place where you love the culture, enjoy the climate, embrace the adventure… where you could be your own boss and "clock in" from your mountain-view balcony… or from a lounge chair in the sand at the edge of the Caribbean…

That's the path Jesse Schorberg and his wife Laura took a few years ago, for instance, when they moved their online business from Minnesota to Panama… and they've never been happier…
"I probably work 30% less than I did in the States," says Jesse Schoberg. "It's not that I'm getting less done, I'm just more efficient. Besides, there's more to life here."
One of the luxuries of living in Panama for Jesse and Laura is having a full-time maid. "She's the main reason that we're able to work more efficiently. She is amazing, more like a house manager and she makes our lives much more pleasurable.
"She cleans the entire house daily, does the laundry, washes the sheets three times a week, does all the dishes, cooks fresh breakfasts every morning and as many other meals as we like. She keeps fresh lemonade in the fridge, does all the grocery shopping and runs any errands we require.
"Outsourcing these types of tasks is a huge timesaver and allows us to stay focused on our work. You have to be rich to have a maid in the States, but for $300 to $400 a month in Panama it's the norm," says Jesse.
Or consider Matt Kepnes, a travel enthusiast who wanted to find a way to pay for a life that could include months at a time away.
He started jotting notes about his wanderings and posting them online. He didn't know anything about writing or about the web. But he gathered a following—turns out folks wanted to hear what he had to say—and today his travel website gets a whopping 180,000 visits a month. That translates for Matt into ad revenue and additional income from stuff he can sell his readers.
And he's earning enough to fund a truly travel-filled life. Doesn't matter where he is on the planet, he's earning.
"If I, a lazy guy from Boston, can make this travel blogging thing support me… anybody can."
My point in sharing these stories is really just this: You've got lots of great options out there for funding your life abroad. Options you've probably never thought about. Options that don't demand years of experience or special expertise.
Explore a World Rich with Opportunity
Whatever you muse about—whether you have a business idea in mind already and need to find a place where it'll work… or you're open to all kinds of opportunity and not sure what tack to take—we can help.
That's why we created Incomes Abroad, and inside you'll find everything you need to know to pinpoint—and embrace—the income opportunities that make the most sense for you.
The truth is… nobody cares as much about your future as you do. If you're really interested in the freedom of living overseas… in the fun… the flexibility… the ability to control your own time and income… then you've got to make that happen.
Nobody else is going to do it for you.
But Incomes Abroad can help you map your route… explore your options… and show you how you could fund your life overseas… sooner than you probably think is possible.
Every month in Incomes Abroad you'll discover secrets like…
The benefits of being anonymous. That's right… you might be surprised at how being a stranger in a place—as you are when you arrive as an expat—can actually empower you and your business… and put you on the fast-track to success…
A business with negligible start-up costs that's fully portable, completely flexible, and is funding a five-year round-the-world vagabonding adventure for one couple who share their story with lots of how-to's.
How to make your dream of a B&B in Costa Rica come true… find out the first three questions to answer, the one lesson everyone learns from experience (but we'll tell you right up front), the best way to boost your business (it's not TripAdviser)… and more…
Open a franchise overseas… in Brazil, the chance of success for non-franchising start-ups is about 15%… but it's a reassuring 80% for franchises. We talk about why… and give you five specific measures you can use to decide if a franchise might be right for you… and if so, the best way to proceed.
Three golden rules for a business abroad… no matter where on the planet you hang your shingle. Follow this guidance, and you'll save yourself time, money, and lots of frustration, too.
What expat parents wish they'd known ahead of a move overseas. Exposing your kids to a new culture and language can be a real gift. But it can be hard on the little guys, too. Find out what you can do to minimize the snags and maximize the fun.
Importing everything from scarves to bags to guitars from Ecuador has allowed one former stay-at-home mom to create a completely portable income filled with as much travel as she wants… and a nice bottom line, too ($9,000 one recent month, in fact). She tells you how she does it and how you could, too. Plus she hands over her best money-saving, trouble-avoiding tips for getting your items home.
How to tap a massive market in Latin America with 300 million middle-class consumers… we'll show you an entrée you probably haven't thought of before that could be just the prescription you need for an income that'll allow you to live exactly where you want to be. We give you a great resource that'll get you talking with other folks who have already done it… and show you the steps you can take to get started.
We also give you useful classifieds where you'll find business opportunities… resources to help you go overseas… income-producing properties on offer, and all sorts of other tools for making money overseas.
And lots, lots more…
Real-World Inspiration to Make

Your Dream Your Reality

And that's just for starters…

In every issue, you'll hear from Barbara Winter, an expert in entrepreneurship and author of the best-selling book, Making a Living without a Job.

For more than three decades now, she has been showing people just like you how to find opportunity in chaotic economies and turn their passions into profits. The folks she's helped are living all over the world today… making money in all kinds of ways… getting paid to do what they love…

This one is running an organic farm… another is acting as a home-renovation helper… yet another is whipping up great meals as a personal chef. This one is building websites… that one is an acting coach… this other one is the largest independent distributor of Brazilian bikinis…

There's no end to the variety of their stories or to the places they call home today.

Point is: Barbara specializes in helping people turn their interests into income so they can create lives that look the way they want them to look.

And she can help you do it, too, in Incomes Abroad.

I'll say it again: You've got lots of options today, in fact, in our global economy, more than ever before. It's just a matter of finding and exploring them. And Barbara's an expert at helping you do just that.

She says, "Where business once meant marketing goods and services to those in close proximity, it now is more about reaching out to those who share values, concerns and ideas—no matter where they are located.

"In the twenty-first century, our clients and customers are more likely to share a consciousness than a zip code."

That can really work to your advantage if you're keen to live overseas.

Because the niche you create for yourself doesn't have to depend anymore on where you live. You gain the freedom to design your own life, control your own hours… and you can get paid to do it, from anywhere in the world.

Timely Ideas with Practical Tools and Contacts

In Incomes Abroad, you'll find a resource unlike any other out there.

Not only does it bring you guidance from entrepreneur-expert Barbara Winter, but also timely ideas about ways you can fund your life abroad today… and practical tools for pursuing them…

We share with you stories from folks already doing it—including their hard-won advice and recommendations—designed to save you time, trouble, and money as you consider following in their footsteps.

What's more—because we have an enormous network of contributors and editors based all around the world—we're able to tap into their on-the-ground expertise and bring you reports directly from destinations where a budding entrepreneur could thrive.

Say you're interested in opening a B&B, for instance… you might find a report about the business climate and opportunities from a little beach town in Panama encouraging…

Or say you've got your eye on a work-from-anywhere income… and you're looking for a good place to call your home base. You might find your interest piqued by a report about a village in Ecuador where the cost of living is low and the internet access is reliable.

Or you might be intrigued by a new "entrepreneurs welcome" program in Ireland that could open the back door for you to an Irish passport. Make a qualifying investment of less than $100,000, and you can get a residence visa on a silver platter. With that comes the prospect of a second passport. And that in turn could open up thousands of money-making opportunities to you all across Europe, where you could live and work comfortably and freely…

Point is: Incomes Abroad not only points you toward income-generating opportunities… but it draws your attention to specific communities, too, ripe with potential and waiting for somebody like you to come along.

We're keeping an eye on good-value nations offering incentives for entrepreneurs, as well. Take one, for instance—a place high on our list of the world's top retirement havens, actually—where an investment of just $50,000 in a tourism business allows you perks like:
No import taxes for 20 years on materials, furniture, equipment, and vehicles…
No real estate taxes for 20 years…
And if you start up a tourism-related business in one of the specially designated "tourist zones," you can also receive a 15-year exemption on your income taxes.
Big tourist operators and hotels know about this rule… and have been enthusiastically taking advantage of it. But you don't have to be some huge corporation to reap the benefits.
Open a small inn, and you could qualify easily. You can see how—over two decades—the tax incentives could translate to tens of thousands, maybe even hundreds of thousands, of dollars in your pocket.
In Incomes Abroad, this is exactly the sort of opportunity we bring to your attention… the sort of opportunity that you won't find out about anywhere else.

Not only that, but our team is always trolling for businesses for sale that might interest you.
Like a great little hostel listed in Chile's tourist-rich Lakes District… or an established inn on the market on the Caribbean island of Dominica.
In Incomes Abroad, we delve below the surface to show you not only what the possibilities are… but the nuts-and-bolts you need to know to take advantage of them.
It means a story about running a beach bar wouldn't just tell you what it's like… but also talk about the questions you'll need to answer before you set out to create your own place… and the pitfalls you'll want to avoid…
In other words: The good stuff… and the challenges, too.
If you're ready to gain the flexibility and control an income overseas could give you, then I think you'll really like what you see in Incomes Abroad.
In fact, I feel confident you'll be impressed… so I'd like to invite you to take a look.
A Special Thank You
When you do, not only will I make sure you receive an issue in your email inbox every month, but I'll rush you a little something extra as well…
It's called Earn Anywhere: How to Jumpstart Your Entrepreneurial Spirit… and Get Paid to Do What You Love, Wherever You Want to Be (list price: $29.95, yours free).
This thoughtful, advice-packed collection of essays by Barbara Winter is designed to put you in the right mindset and headed down the path that's right for you as you begin your journey to a new, income-rich life overseas.
You'll find out 29 reasons it makes very good sense for you to fire your boss and create an income you control. Among them: Tax breaks. Because our tax code favors the very wealthy and the self-employed…
Barbara takes you through a little history lesson about entrepreneurs and talks about why now is the best time EVER to be your own boss.
You'll find out how—with geography no longer an obstacle to success—there's a whole new way to find clients and customers who will pay you. It's not hard to do. You just have to think about it the right way. And Barbara will show you how. It'll instantly open your eyes to new income possibilities you've never thought of before…
Now, Barbara isn't all rose-colored glasses, mind you. She does make it clear: You need more than a little spirit of adventure, imagination, and vision. But if you've read this far—I have a hunch you've got plenty of all three!
In Earn Anywhere, Barbara reveals one of the most powerful tools there is for boosting your creativity… so you instantly start to see money-making opportunities everywhere you look.
We're not trained to do this… we're so busy with our everyday lives and the challenges of balancing work and family. But once you do, you'll be amazed. It's a trick comedian Steve Martin swears by… and it can make all the different between you being that person who just dreams about making a living overseas… and the one who actually does it.
And that's not all… in Earn Anywhere you'll also discover…
How to create a steady cash-flow… so you're comfortable knowing income will come rolling in… no matter where on the planet you want to be.
The surprisingly simple secret of the "$100 hour"…
How to build a hothouse for your dreams… so you don't get discouraged… so you stay focused on this idea of getting paid abroad—and actually make it happen.
What it means to be an entrepreneurial villager… and whether you'd be suited or not. If you like the idea of escaping the rat race, embracing a peaceful, gentle pace… this might just be the perfect option for you.
All that—and lots more—is yours in Earn Anywhere: How to Jumpstart Your Entrepreneurial Spirit… and Get Paid to Do What You Love, Wherever You Want to Be.
And it's yours—FREE—today. All I ask in exchange is that you take a look at Incomes Abroad.
Try It Today and Save
Now in all honesty, we could easily charge $300 or more for Incomes Abroad each year—and it would be worth every penny. After all, if you could change your life for less than a dollar a day, why wouldn't you?
But we won't charge anything near that. In fact, when you agree to take a look at Incomes Abroad today, we'll instantly slash nearly half off the regular price. So instead of $59, it's yours for just $59 $37.
That's about $3.50 a month… less than you'd pay for a latte at a coffee shop. Yet it could hand you the life you dream about overseas. A modest investment in you and your future that could pay you dividends.
Special Fast-Reply Bonus


Yours FREE When You Respond Today

Plus, I'll sweeten the deal today. Take me up on this special offer right now, and I'll rush you a second special bonus, free.

It's called Entrepreneurs Welcome: Three Great Business-Friendly Havens that Make it Easy for You.

In one, there's a way to save two decades of taxes with "Rule no. 8"… and you can do it in a country with excellent healthcare, a cosmopolitan city, beach towns, mountain hideaways, and everything in between. It's one of the best-value places we know on the planet for living overseas. It's not far from the States, and the thousands of expats already living there absolutely love it.

In another place you'll discover in Entrepreneurs Welcome, starting this year, entrepreneurs will be able to incorporate their companies online—in just one day—for free.

A handful of clicks… and you're in business. No red tape. No high fees. It cements this country as one of the easiest to do business in the world. And beyond that, it's beautiful, friendly, and hands you good-value first world living, too!

In a third place you'll learn about in Entrepreneurs Welcome, Law 306 provides the most attractive—and most aggressive—tourism-incentive program in Latin America.

If you've ever thought about opening your own B&B, running a tour business, or having a little arts-and-crafts shop… this could be the place to do it.

When your business qualifies, you pay no income or real estate taxes for up to 10 years, and you can bring in (or buy locally) all the supplies you need—from furniture to boats to linens or cash registers—tax free.

Not only that, but an investment of just $30,000 can qualify you for benefits. And this is in a country full of colonial cities and gorgeous beaches… a place ripe with opportunity where a couple can live comfortably for $1,200 a month, rent included.

We'll share all those secrets—and more—in Entrepreneurs Welcome: Three Great Business-Friendly Havens that Make it Easy for You (list price: $19.95). And those secrets are all yours—free—when you agree to take a look at Incomes Abroad today.

Plus, we'll give you a special Premium Edition of Fund Your Life Overseas, too—every day you'll learn about the best ways and places you can fund your dream life overseas. This complimentary e-mail service is for Incomes Abroad subscribers only.

This special offer is guaranteed…

You're Covered by Our No-Questions Guarantee

Just take a look. With this unusual offer today, we're giving you—free—two special research reports. Plus we've also discounted our annual subscription.

It means we'll deliver $108 worth of intelligence, including 12 issues of Incomes Abroad, for just $108 $37.

Give it a try.

If—at any point—you decide the recommendations and solutions about the best places and ways to start a business overseas or fund your life with an income that travels aren't for you after all—no problem.

Let us know, and we'll immediately take your name off the subscriber list and send you a refund on all un-mailed issues. No questions, no fuss.

No matter what you decide, the Special Research Reports are yours to keep…

I do hope you'll give Incomes Abroad a try today. This excellent-value deal is only on the table temporarily.

If you like the idea of an income that goes with you overseas—or one you could create in a community you love somewhere abroad… you owe it to yourself to give Incomes Abroad a try.

Just imagine a life where you could have a beach house right on the sand… maybe work a few hours in the mornings and relax, snorkel, fish in the afternoons…

Or maybe you dream about life up in a highland town where the air is cooler… or in a big, cosmopolitan city where you could enjoy the hustle and bustle…

You might open a café… or a dive shop… or a little gallery…

Or have a portable business that could pay you to earn from home… so you could make your own hours, be your own boss…

All of that is possible today. And in Incomes Abroad, we'll show you how.

Can you really afford not to take a look?

Don't delay. Act now—give Incomes Abroad a try right here by clicking below.

I can't wait to see you overseas!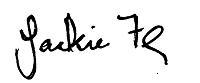 Jackie Flynn
Publisher, Incomes Abroad
P.S. I believe you'll be very impressed by what you find in your two Special Research Reports and in Incomes Abroad. But I'd like to prove it to you. Take me up on this special offer today and I'll send you—at no charge —
SPECIAL RESEARCH REPORT #1— Earn Anywhere: How to Jumpstart Your Entrepreneurial Spirit… and Get Paid to Do What You Love, Wherever You Want to Be (value: $29.95, yours free)
SPECIAL RESEARCH REPORT #2—Entrepreneurs Welcome: Three Great Business-Friendly Havens that Make it Easy for You (list price: $19.95, yours free)
These reports are yours to keep, FREE, no matter what.